Thelonious Monk - Jazz Icon
Thelonious Monk performs in Norway and Denmark with sidemen Charlie Rouse, Larry Gales, and Ben Riley. Don Sickler provides liner notes.
Selecitons: Lulu's Back In Town, Blue Monk, 'Round Midnight, Lulu's Back In Town, Don't Blame Me, Epistrophy
Thelonious Monk: Straight No Chaser
Magnificent documentary on the life of jazz giant Thelonious Monk, that features new interviews, archival photos, studio footage and live performances. A brilliant work that more fully tells the story of this groundbreaking pianist who was at once brilliant composer, improviser and innovator. Featuring 25 songs by Monk, highlights include: Monk's Quartet at the 5 Spot with Charlie Rouse;at the Village Vanguard; Monk and "Nica" backstage at the Vanguard; a Columbia recording session for the "Underground" album; on tour in Europe with the octet; interviews with T. S. Monk, Jr., Charlie Rouse, his manager; candid scenes of Monk and Nellie Monk. Produced and directed by Charlotte Zwerin and Bruce Ricker.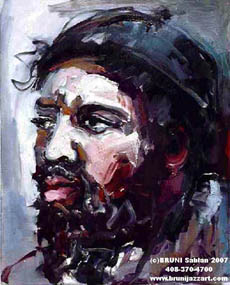 Thelonious Monk - American Composer
Includes great tracks from Thelonious such as "52nd Street Theme," "Blue Monk 1 & 2," "Lulu's Back in Town," "Trinkle Trinkle," "Well You Needn't" and more!
Thelonious Monk: American Composer travels with the jazz master across the world. Presenting concerts in Europe, Japan, and America, Monk proved his genius time and time again. His reputation as one of the finest jazz composers and musicians of his day was based on very well-received releases. The pianist established himself early on and waited for his style to be recognized. When it was, critics and fans alike praised Monk for his innovation. This one-hour release is filled with recollections of the complex composer by his former students Randy Weston, Barry Harris, and Billy Taylor, and his children, Thelonious Monk Jr. and Marion Monk. The archival footage accompanies Monk's best-known tunes including "'Round Midnight," "Just a Gigolo," "Blue Monk," and "Lulu's Back in Town."