Ella Fitzgerald and Count Basie
Ella Fitzgerald and Count Basie: this concert is the perfect example of how to swing. The ideal combination of Ella, at the height of her powers in 1979, with the Count Basie Orchestra and then accompanied by the great man himself, leads to a sublime evening.
Selections: Please Don't Talk About Me When I'm Gone, Sweet Georgia Brown, Some Other Spring, Make Me Rainbows, After You've Gone, 'Round Midnight, Dindi, Fine and Mellow , I Don't Stand a Ghost of a Chance, Flying Home, You've Changed, Honeysuckle Rose, St. Louis Blues, A-Tisket, A-Tasket, I've Got a Crush on You
Ella Fitzgerald - The Legendary First Lady Of Song
Ella Fitzgerald is profiled in a documentary built around an exclusive interview conducted with the late singer at her home in 1985. Additional interviews with such fans and contemporaries as Quincy Jones, Al Jarreau, George Wein, and Anita O'Day. Dubbed "The First Lady of Song," Ella was the most popular female jazz singer in the United States for more than half a century. She worked with all the jazz greats, from Duke Ellington, Count Basie and Nat King Cole, to Frank Sinatra, Dizzy Gillespie and Benny Goodman.
Hosted by Nancy Wilson; Featuring Quincy Jones, Al Jarreau, George Wein, and Anita O'Day
Ella Fitzgerald - Live at Montreux
The legendary Ella Fitzgerald, First Lady of Song, live from Montreux from June 22, 1969. Fully restored black and white footage and remixed audio in 5.1 and DTS. She performed here with Tommy Flanagan on piano, Frank de la Rosa on Bass and Ed Thigpen on drums.
Selections: Give Me the Simple Life, This Girl's in Love With You, I Won't Dance, A Place for Lovers, That Old Black Magic, Useless Landscape, I Love You Madly, Trouble is a Man, A Man and a Woman, Sunshine of Your Love, Well Alright, Okay, You Win, Hey Jude, Scat Medley, A House is Not a Home
Ella Fitzgerald - Jazz Icon
Ella Fitzgerald performs in Belgium with sidemen Herb Ellis, Ray Brown, Jo Jones, Don Abney, and Oscar Peterson, and in Sweden with Les Spann, Jimmy Hughart, Gus Johnson, and Tommy Flanagan. Will Friedwald provides liner notes.
Selections: Angel Eyes, Lullaby Of Birdland, Love for Sale, Tenderly, April in Paris, Just One of Those Things, Roll 'Em Pete, I Can't Give You Anything But Love, It Don't Mean a Thing (If It Aint Got That Swing), No Moon at All, Runnin' Wild, Georgia on My Mind Desafinado (Slightly Out of Tune), Hallelujah, I Love Her So, Mack the Knife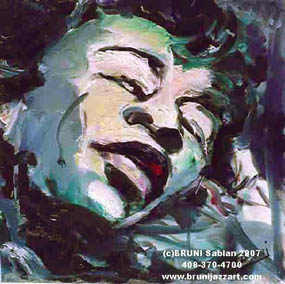 This 1977 concert with Ella Fitzgerald's regular backing group, the Tommy Flanagan Trio, is part of the is part of the Norman Granz Jazz in Montreux series. 10 tracks are included.
Selections: Too Close for Comfort, I Ain't Got Nothin' But the Blues, My Man, Come Rain Or Come Shine, Day By Day, Ordinary Fool, One Note Samba, I Let a Song Go Out Of My Heart, Billie's Bounce, You Are the Sunshine Of My Life
Frank Sinatra Show with Ella Fitzgerald
This show as taped on December 10, 1959, a rare rainy day in Palm Strings, California, hence the improvised sets and the cast ribbing Sinatra about his grand idea of filming in "sunny" Palm Springs. At the time Sinatra was dating guest Juliet Prowse, who was starring with him in the movie "Can Can". The special guest star is Ella Fitzgerald and this program, remastered from the archive tape of the broadcast, is the original show in its entirety including the sponsors promotional segments. While the quality of reproduction may not meet modern technological standards, it is a rare record of two of the most popular performers of the Twentieth Century performing together.
Ella Fitzgerald - Something To Live For
Writer-director Charlotte Zwerin's documentary on jazz vocal icon Ella Fitzgerald was originally produced for Public Television's American Masters series. The 1999 film showcases the "First Lady of Song" through archival footage of early performances and television appearances. Narrated by Tony Bennett.
Ella Fitzgerald - We Love Ella Tribute Concert
This show premiered on PBS on June 6th, 2007. The once in a lifetime event, taped on April 29th at the University of Southern California's Galen Center, was co-hosted by Natalie Cole and Quincy Jones as part of Thirteen/WNET New York's Great Performances series. Artists include Wynonna, Dave Koz, Ruben Studdard, George Duke, Jon Faddis, James Moody, Patti Austin, Take 6, Ledisi, Lizz Wright, Pasha, Dean Parks, Stevie Wonder, the USC Thornton Jazz Orchestra, Monica Mancini, and Nancy Wilson, as well as archival performance footage of Ella Fitzgerald herself!